We're beyond excited to introduce you to Chef Bryan Overdyke, the mastermind behind the menu at our Open House, Tuesday, May 7th, 11 a.m. - 1 p.m.

Chef Overdyke approaches the kitchen with the flavorful philosophy that "food is not merely sustenance. It is a celebration of life."

After spending more than half his life in professional kitchens including time as the Executive Chef at The Shreveport Club, Bryan brings his craft into your home with Overdyke Culinary.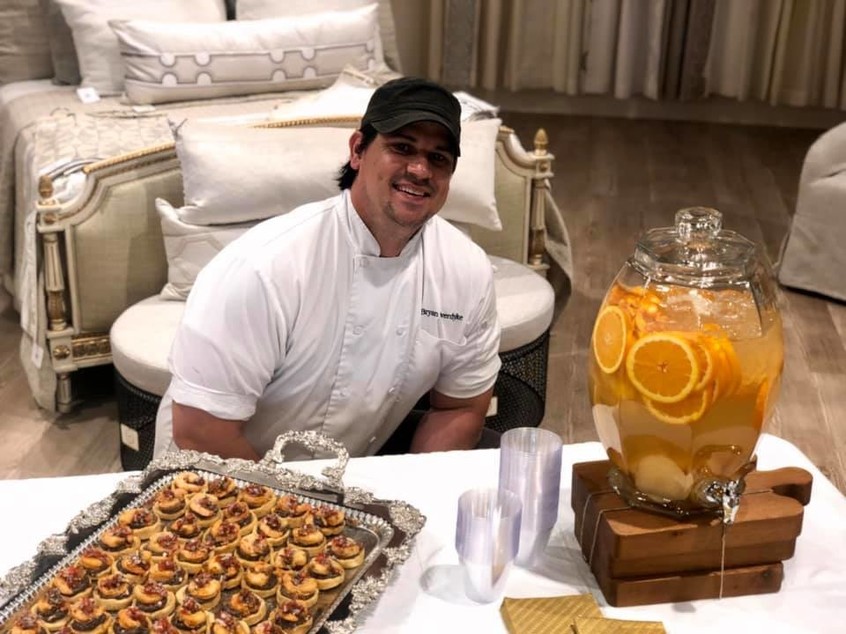 Three cooking tips from Chef Bryan Overdyke that will change your life!
Hot pans make all the difference.
When you're preparing to sauté food, heat your pan until it's nice and hot before you add food. Sprinkle in a few drops of cold water to see if it's hot enough – they should sizzle!
Don't overcrowd your pan.
Efficiency is tempting, but don't sacrifice the good sear you'll get from giving your ingredients some elbow room.
Don't constantly flip your food around.
Air doesn't conduct heat well. Let it sit.

BONUS TIP: Crack your own pepper!
There's nothing like fresh ground pepper to finish a dish.
Join us for our Open House!
Tuesday, May 7th
11 a.m. - 1 p.m.
Mary's House Pregnancy Care Center
906 Margaret Place, Shreveport, LA 71101
(Get Directions)
Free lunch prepared by

Chef Bryan Overdyke

Free parking on the street and in any of the three Loyola College Prep lots around Mary's House
Door prizes from Studio Stretch "a beautiful Yoga experience," jewelry by Allison Rhymes Designs, Nikki Hanna Art, CC's Coffee House and more!