Embrace Grace - Coming To 3 Parishes!
Most churches advocate life and discourage women from getting abortions, but once a brave and courageous girl chooses life, what can the church do?

Lend a hand to your Embrace Grace Group!
at The Cathedral/Mary's House
 St. Elizabeth Ann Seton and St. Jude Parishes 
 Groups begin in July and August

If you want to be on the front row watching miracles happen,
just open your heart to God, say "yes," and use your gifts!
---
Do you know a young woman who is single and pregnant
Invite her to an Embrace Grace Group!
Do you like to prepare food - bring sandwiches for a weekly meeting
Do you hate cooking - bring cheese and fruit!
Do you like shopping - buy craft supplies for the meetings
Do you like being involved with people?
Support one of the Blooms* by prayer
                                or with gifts for the Baby Shower                                   
 *Bloom is a girl enrolled in Embrace Grace
---
Volunteers for Embrace Grace...
Love babies - and they care about the mommies too

Have empathy for girls who are complete strangers –  
and then begin to love them like little sisters
---
 Embrace Grace Groups beginning at 3 Parishes in July and August!
Class Information
 Groups meet for 12 weeks 

Mary's House/Cathedral Group
begins Tuesday, July 24th, 6 p.m.
Email L'Anne 

St. Elizabeth Ann Seton Catholic Church
begins Wednesday,
August 29th, 6 p.m.
Call Claire at SEAS office
318-798-1887

St. Jude Catholic Church
 begins in late August
 Call St. Jude's church office
318-746-2508 
Want to know more about Embrace Grace?
Click the picture for stories of girls whose lives have been changed because of Embrace Grace
Email Today to Make a Difference in a young woman's life!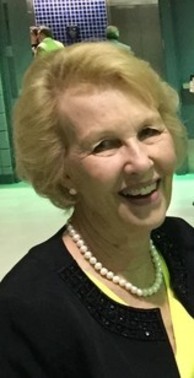 L'Anne is the Founder and Director of Mary's House.  She loves encouraging people and especially likes helping young women discover God in their lives through the love of Mary's House volunteers and staff.