Are You Missing Something?
Is there a puzzle piece missing in your life? 
Maybe you can find it at Mary's House as a volunteer!
Mary's House volunteers have hearts like this -
They love babies - and they care about the mommas too
They have empathy for women they don't know 
They want to help - even if it's just with a smile, a prayer and a cookie
Mary's House volunteers open their hearts to God and
watch miracles happen over and over again
Share YOUR heart
as a receptionist, nurse or general volunteer
It's not difficult - just be you!
 Interested in finding out more?
Take the first step...
Fill out the simple application on the Volunteer page of this website 
...We're waiting to meet you!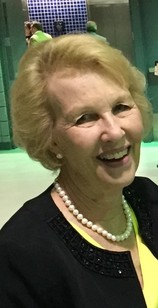 L'Anne is the Founder and Director of Mary's House.  She loves encouraging people and especially likes helping young women discover God in their lives through the love of Mary's House volunteers and staff.