FÊTE FOR LIFE
Mary's House Pregnancy Care Center Fundraiser
Annual Pro-Life Banquet
WHEN: Tues., February 15, 2022, 6 p.m.
WHERE: Bossier City Civic Center
SPEAKER: Lou Holtz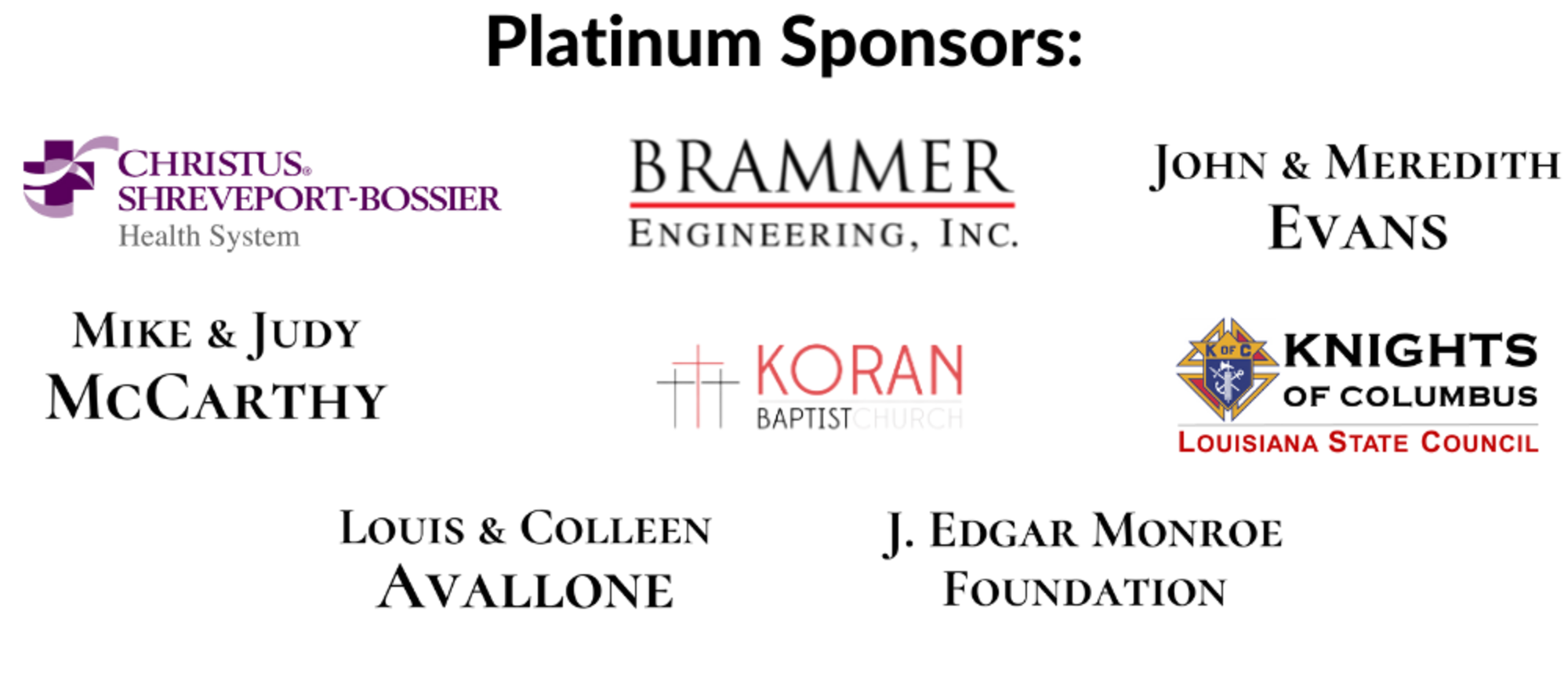 ---
PLATINUM SPONSORS: $5,000 - SOLD OUT
Includes name/logo on all collateral materials, press materials and event exposure
1 table, first row; 8 per table
VIP pre-party with Lou Holtz (8 total)
TICKET/REGISTRATION/VALET SPONSOR (1): $3,000 - SOLD OUT
Includes name/logo on all tickets and online registration page
VIP pre-party with Lou Holtz (8 total)
1 table, second row
GOLD SPONSOR: $2,000 - SOLD OUT
1 table in front, rows 2-3 (limited to 10 tables)
VIP pre-party with Lou Holtz (8 total)
SILVER SPONSOR: $1,000
1 table in middle, rows 3-8 (limited to 50 tables)
FRIENDS & FAMILY: $500
GENERAL ADMISSION: $50/TICKET
Banquet seating begins at 6 p.m.
*Please note there is a service fee for purchasing tickets through EventBrite.
There is no service fee for purchasing tickets by calling Mary's House directly.
About Lou Holtz
Lou Holtz was a head coach for 34 years at both the college and pro levels, and is a member of the College Football Hall of Fame. Most notably, Holtz served as the head football coach at the University of Arkansas, the University of Notre Dame, and the Universtiy of South Carolina. Holtz's 1988 Notre Dame team went 12-0 and was the consensus national champion. Holtz was an ESPN college football analyst, and continues to appear around the country as a motivational speaker. His son, Skip, is the head coach of the Louisiana Tech Bulldogs football team.